Welcome to Kankari Lodge, located on the outskirts of Karatu town in the Ngorongoro Highlands. Our small lodge is directly on the safari path, located equally distant between Lake Manyara National Park and the gate to Ngorongoro Conservation Area. Karatu is a typical Tanzanian village with lots to discover. Spend a day exploring the markets and brickmaking kilns or hiking in the nearby Ngorongoro Forest. There are coffee farms offering tours to discover the growing and processing of the world's favourite morning beverage.
We'll do our best to ensure your stay with us is as pleasant as possible. Our many years of providing Tanzanian hospitality in Karatu and across the northern Tanzania safari circuit means we'll look after you exceptionally well. No detail is too small when it comes to customer service. Our dedicated staff will ensure you have a wonderful time at your home away from home.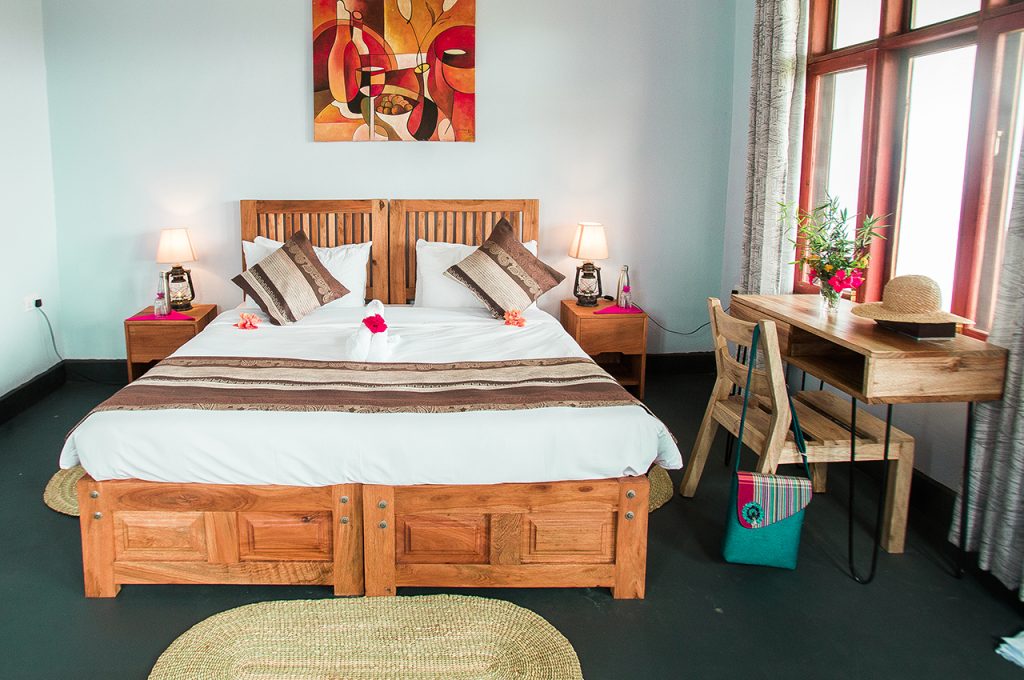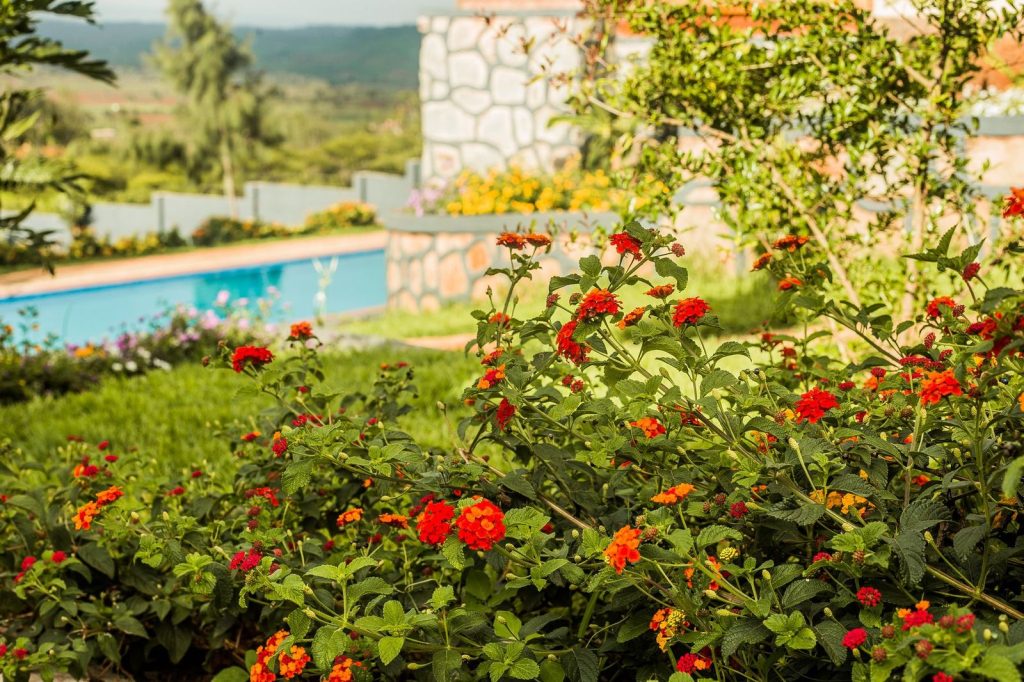 Our intimate lodge offers guests a choice of eight standard rooms (in four double cottages) or four luxury tents. All ensuite rooms/tents have two twin or one queen bed, private verandah, writing desk and dressing area. It's possible to add a for a triple room on prior request. All rooms have a fireplace, and the spacious tents have a sitting area with a settee and coffee table.
The Kankari lodge offers a wide array of services and facilities to ensure a memorably luxurious stay for our guests.
Our cozy bar and dining room are located in the main lodge building, overlooking the pool. A large outdoor deck, with two fireplaces, offers both relaxing seating and outdoor dining. Meal plans include bed and breakfast, lunch and dinner. Our food is all fresh and locally sourced from the surrounding farming area. Safari lunchboxes are available on request.
You can use the contact form below to get in touch with us or use our contact information to the right. 
Check in : 12.00 pm
Check out : 10.00 am